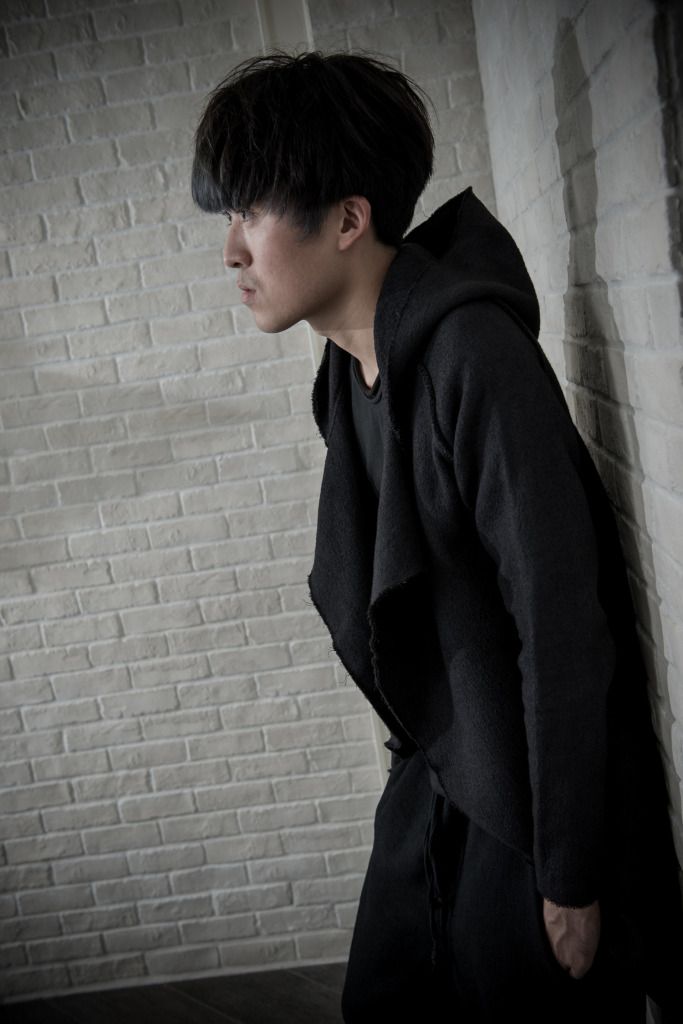 The latest of designer Mariavittoria's undertakings is the aptly named project ReCikli: a limited edition offering, developed alongside the ongoing Marvielab clothing projects. Unlike the other projects that adheres to the gender specific presentation of norm, ReCikli was presented by itself, as a stand-alone unisex offering.
Hooded Coat - composition: Wool/Linen (70%/30%)
The idea behind ReCikli is to revisit some of the most interesting materials from the label's archive of collections passed and to reinterpret them in new forms. Once finished, the pieces undergo a series of treatments and over-dyeing techniques that change the properties and textures of the materials, giving the garments a more seasoned appearance, while paradoxically breathing new life into the textiles. The 7 unisex patterns developed for this project are an interpretation of deemed essentials inspired by conjured imageries of home, of cherished garments faded by years of continued wear.
Heavy Jersey T-Shirt - composition: Cotton/Wool (60%/40%)
Each style is offered in only 3 sizes that are adjustable to the wearer's preference in fit and proportion with various systems of closure (buttons, hooks, elastic bands, drawstrings) and stitches that enable the garments to be customized to different lengths. At the edges of the garment there are a series of stitches and elastic bands, designating possible new hems. The wearer can cut to preference, below the line of stitches in order to enable the stitching to contain the fraying that will naturally occur at the edges.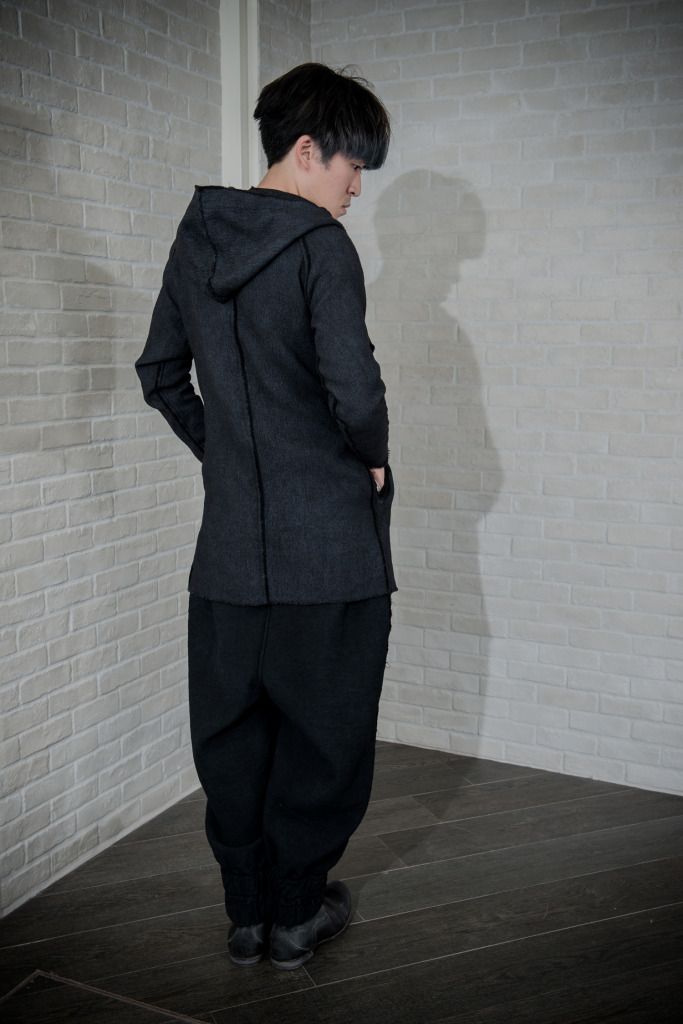 Heavy Wool Jogging Trousers - composition: 100% Wool
The hooded coat: Reminiscent in its details to the work that drew a cult following for the highly experimental and equally favored Linea project. The coat is drawn closed with overlapping lapels which create an asymmetric line, via a hook/eye system.
The open seams underscore clean lines, enhancing tactile qualities of the composition found in the collection's selection of fabrics. The greatest of which we feel is the wool/linen fabric for its heavy texture (as featured in the hooded coat) and the heavy wool for its structure (as shown in the jogging pant).
Due to the limited nature of the fabrics used, the pieces are produced in a very limited run. The total number of all ReCikli AW12 pieces produced is a combined 93 articles worldwide. All of which are numbered and produced in Perugia, Italy.