I actually took some photos of the store today, hoping it would help burn a few seconds of boredom for a good man recovering in a hospital bed. Thought it might be nice to share a couple of them with all of you who have been such strong supporters of Sartorialoft, but never have the chance to visit. My personal thanks to you all!
Cheers!
David
p.s. Get well soon Jeff!
Enter, stage right.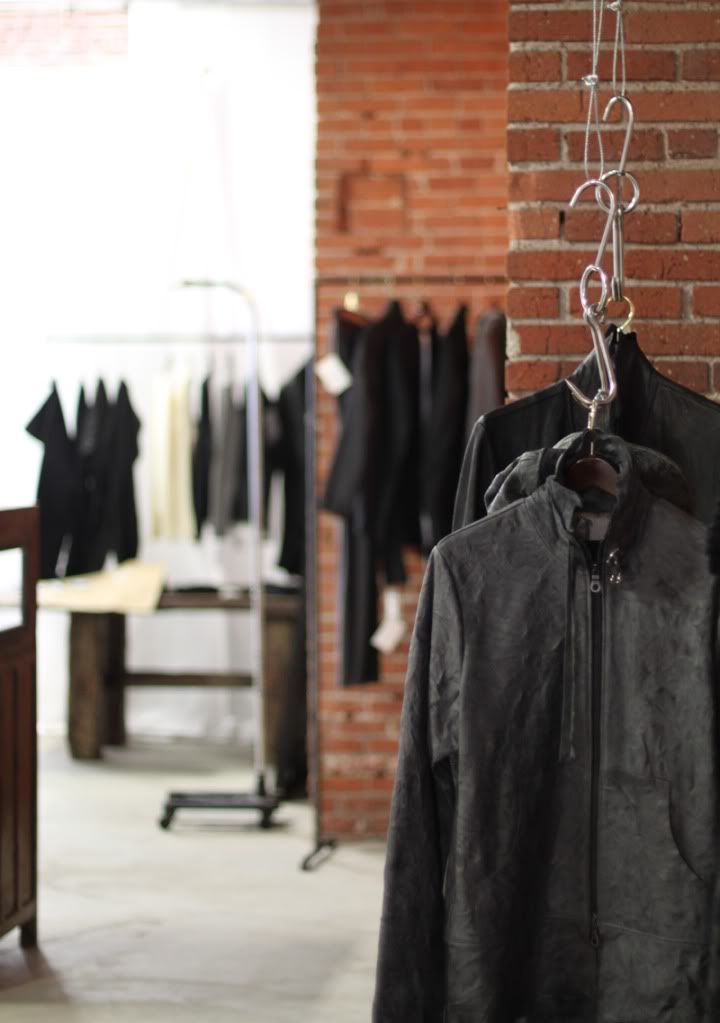 Collateral Concepts.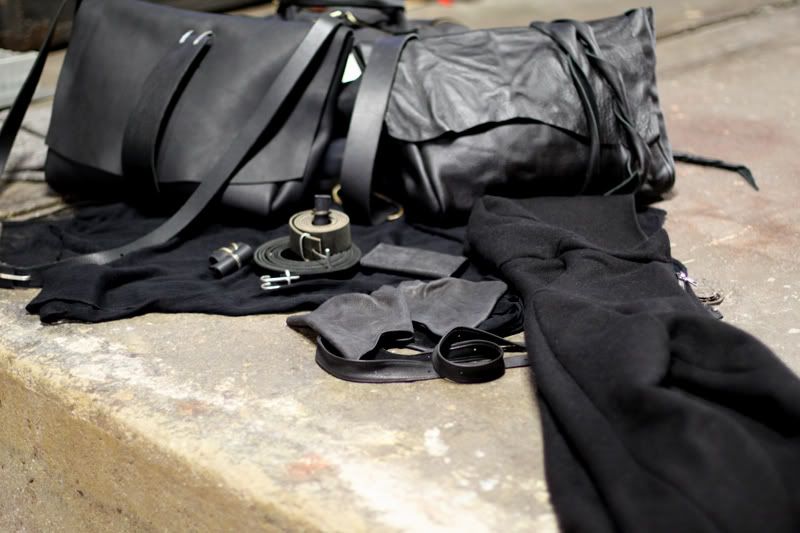 Label Under Construction.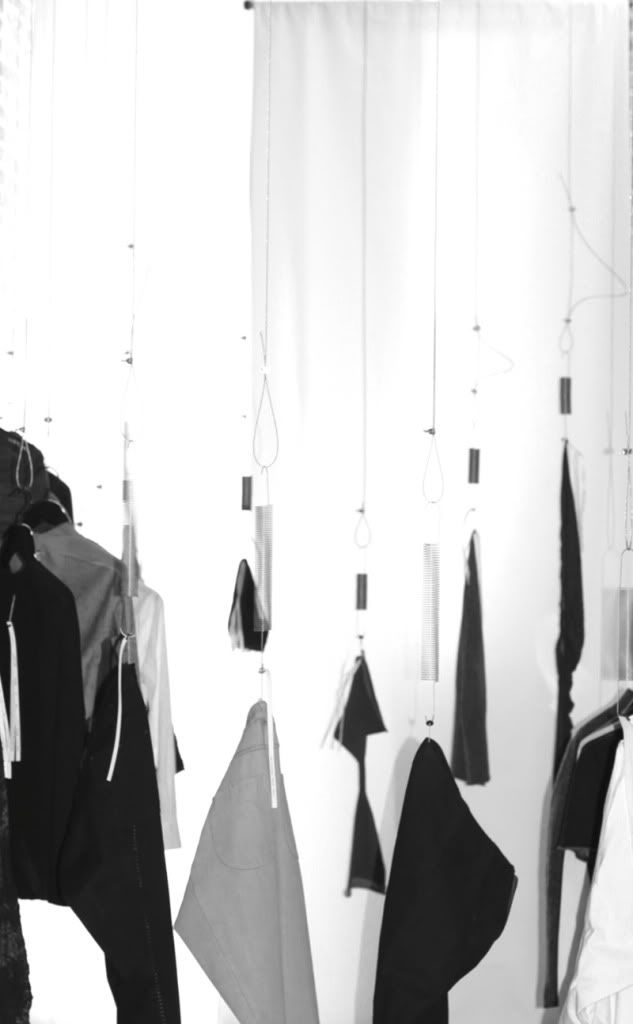 Layer-0 and Avantindietro with Label Under Construction Circle Scarf trying to get in on the picture.